Unimpressive show on turning track vs SL showcased why Rohit has been reluctant to use left-arm spinner's skills across formats
Axar Patel's Journey
Axar Patel has played 53 ODIs for India since he wore the country's blue for the first time in Mirpur in 2014. That was after a mighty impressive showing in the IPL for runners-up Kings XI Punjab, now Punjab Kings. Skipper George Bailey, currently Australia's chief selector, often trusted him with the tough overs while putting an arm on the shoulder of the then 19-year old as he picked up 17 scalps from 17 games at a stunning economy rate of 6.13.
Impressive ODI Record
Axar's ODI record is good too. He has 58 wickets in 53 games at an economy rate of 4.52 – stats you will take, especially if the person owning those stats can also bat and be slick in the field.
Combining Skills with Jadeja
In nine of those games, he has played with Ravindra Jadeja, another cricketer with the same skill sets. Left-handed batter, gun fielder and fastish left-arm-orthodox bowler. And his numbers are acceptable too-eight wickets in nine games at an economy rate of 4.85.
Limited Bowling Opportunities Under Rohit's Captaincy
However, since the captaincy changed hands from Virat Kohli to Rohit Sharma, Axar's bowling has been used sparingly and it seems to have affected his confidence and rhythm. In seven games, Rohit has made use of his full quota only once. In those seven games, Axar has picked up just 3 wickets at 5.92 runs per over.
In fact, in the last 15 matches, Axar has bowled his full quota of overs only twice.
Under Rohit, barring the match against Sri Lanka in Guwahati earlier in the year, Axar has not bowled his full quota, and if you exclude the game versus Sri Lanka at Eden Gardens, in all those games, he has gone above 5.7 runs per over.
In five of those games, he has been brought on fourth change.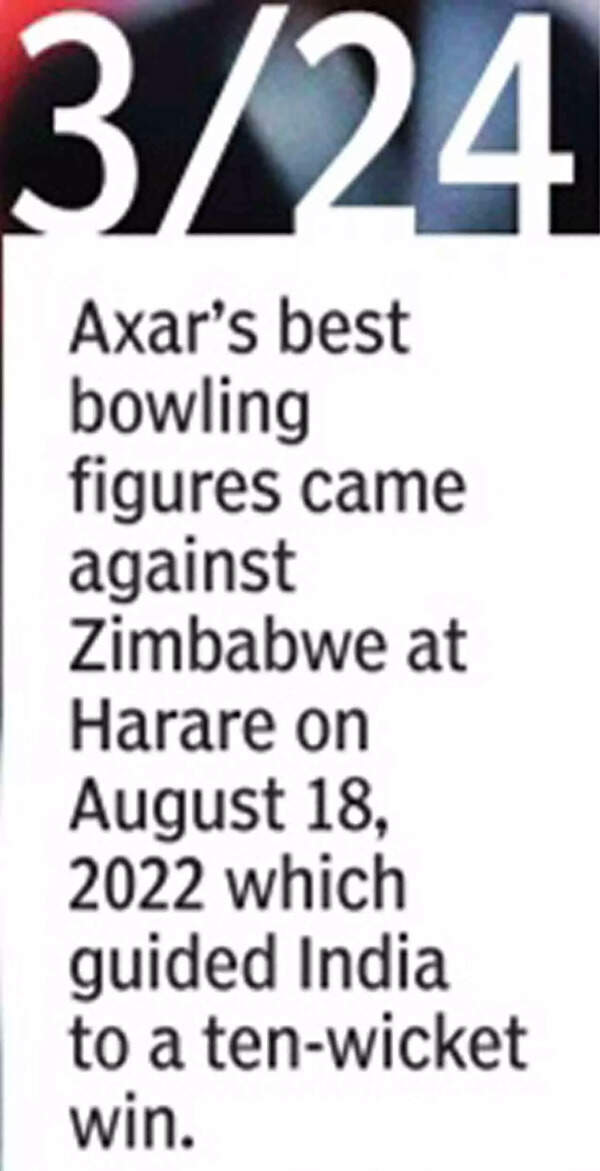 Performance on Turning Track vs SL
Axar's performance is under the scanner a bit, despite an invaluable 26 on a tough pitch in the Asia Cup Super Four game because on a wicket that generously aided tweakers, especially left-arm spinners, as was shown by Dunith Wellalage, he could not create an impact and leaked runs.
Jadeja and chinaman Kuldeep Yadav out bowled Axar. Skipper Rohit had to depend on a pacy four-over spell from Hardik Pandya to make up for Axar's lack of penetration and Rohit's former franchise teammate did the job for him.
Reluctance to Use Axar in Tests
Rohit has not had the confidence to use Axar for long spells even in Tests on wickets that have aided spin. In the four-match Border Gavaskar Trophy series against Australia in February-March, Axar was used for only 86 overs throughout the series. He did top the batting averages though, scoring vital runs lower down the order as he logged 264 runs while averaging 88.
Value of Batting Ability over Bowling Skill
Axar was preferred in the World Cup squad over more potent and skilful bowling options like R Ashwin and Yuzvendra Chahal because of the batting ability he possesses. Rohit, in fact, admitted that an off-spinner would be ideal, but he traded variety for batting pedigree.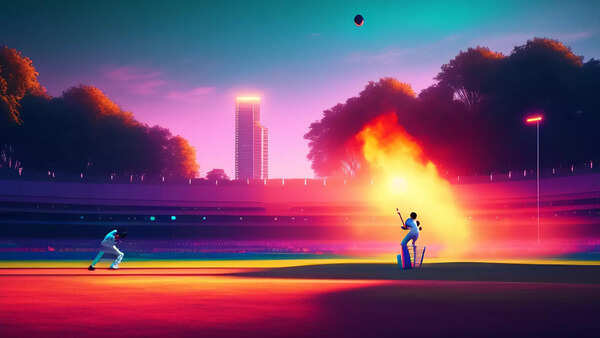 Opportunity against Bangladesh
Now, a dead rubber against Bangladesh offers him a chance to show his wares with the ball too and come future challenges, force his name in discussions when playing XIs are decided. For that to happen though, the captain needs to trust him more than he has lately.