New Delhi: Indian Football Team Falls to China at Asian Games
Host Nation China Dominates Opening Group Match
In a challenging opening group league match of the Asian Games football competition in Hangzhou, a severely fatigued
and under-prepared Indian team faced a harsh reality check as they were outplayed 1-5 by the host nation,
China, on Tuesday.
China's Giao Tianyi (17th min), Dai Weijun (51st min), Tao Qianglong (72nd and 75th minute), and Hao Fang (90+2)
all found the net
Rahul KP's (45+1 minute) equaliser from an acute angle was a standout moment in the match
Despite being a third-string team, India managed to hold their own during the first 45 minutes, even with Indian
custodian Gurmeet Singh Chahal making a valiant save from a spot-kick taken by the rival captain Zhu Chenjie.
India's Qualification Hinges on Upcoming Matches
India now faces the challenge of needing to defeat Bangladesh and Myanmar in their remaining two games to qualify
for the second round. Myanmar also secured a 4-2 victory against Bangladesh in another game in this group.
Fatigue and Lack of Coordination Plague Indian Team
Arriving at the Games Village late on Monday evening, the Indian team, which lacked even four specialist defenders,
struggled with coordination and appeared fatigued due to a lack of rest and practice.
The gulf in class and quality between the teams was evident, with most Chinese attacks originating from India's
wide left side, which was being managed by Sumit Rathi
Humidity and limited training time took a toll on the Indian players, leading to cramps and reduced endurance
Sandesh Jhingan's poor anticipation contributed to one of China's goals, and his attempt to dribble in his own
penalty box resulted in another costly mistake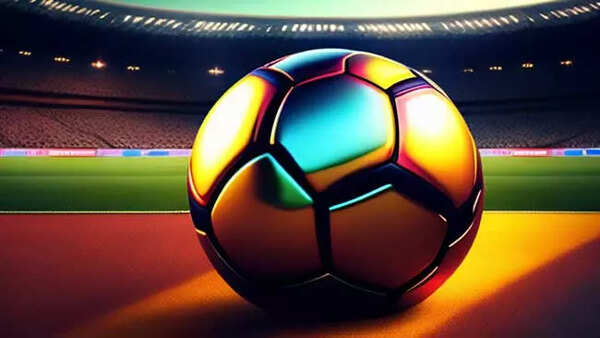 Sunil Chhetri Struggles to Make an Impact
Skipper Sunil Chhetri, on the field for 85 minutes, had little opportunity to make an impact due to a non-existent
feeder line focused on defensive efforts. The silver lining for India was Rahul's goal, a spectacular effort
from the former U-17 World Cup player.
Lack of Quality a Result of Governance Issues
It was evident that match fitness was a significant issue for many of these players, who are not even first-choice
substitutes for their respective Indian Super League (ISL) clubs. The blame for the team's lack of quality
may lie with the governing bodies of Indian football, including Football Sports Development Limited (FSDL),
which hindered the All India Football Federation's (AIFF) efforts to assemble the best possible squad for
the continental tournament, citing FIFA regulations.
(With PTI inputs)