Sunny Deol Soaks in Humungous Success of 'Gadar 2'
Single screens revived, crosses 500 crore mark at box office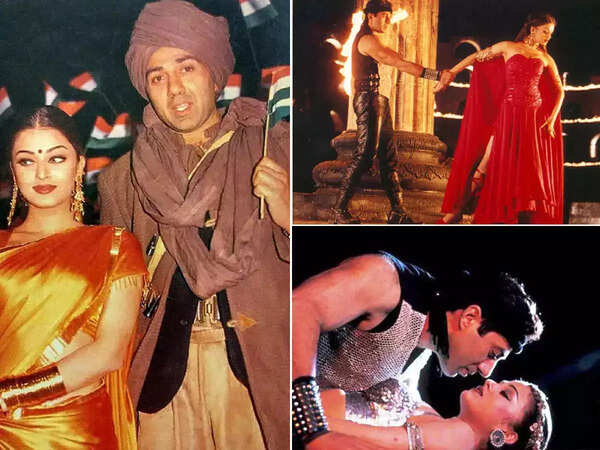 Sunny Deol is enjoying the massive success of his latest film 'Gadar 2'. The movie has not only brought back
the charm of single screens but has also surpassed the 500 crore mark at the box office.
Fans are particularly loving Sunny's chemistry with Ameesha. However, in a recent interview, Sunny disclosed
that there was another actress who was originally supposed to make her debut alongside him.
Aishwarya Rai Bachchan's Missed Debut
In a chat with 'Aap Ki Adaalat', Sunny revealed that Aishwarya Rai Bachchan was initially supposed to make her
debut with him in a film titled 'Indian'. Unfortunately, the project got shelved due to budget issues. A few
songs were shot for the movie, and leaked photos showed a resemblance to Sunny's look in 'Gadar 2'.
Reunion with Shah Rukh Khan
Sunny also opened up about his long-standing fallout with Shah Rukh Khan. He admitted that the feud which
ensued after 'Darr' was unnecessary and childish. The two actors refrained from talking to each other for 16
years. However, they recently reconciled and have been attending events together, including the success party
of 'Gadar 2'. Shah Rukh Khan even watched the film with his family and congratulated Sunny on his
achievements.
Plans for the Future
During the success press conference of 'Gadar 2', Sunny hinted at his upcoming project 'Apne 2'. He mentioned
that he already has a script ready and jokingly stated that many actresses initially turned down the role of a
mother in the film, but he hopes they will reconsider.
---
Written by: [Your Name]