Ananya Panday Wows in Red Ensemble at Movie Success Party
With her excellent wardrobe choices, Ananya Panday, the lovely Bollywood actress understands how to make heads turn and hearts skip a beat. Her unrelenting fondness for figure-hugging shapes has become synonymous with her style. Ananya easily adapts to these fashionable tidings that emphasize her curves and emit an atmosphere of casual drama whether she's on the red carpet or going out for a casual trip. Her wardrobe features a delectable array of bodycon dresses, elegant jumpsuits, and cut separates, all carefully picked out to highlight her slim frame. Let's take a look at what she wore at her movie's success party recently.
Ananya looked gorgeous in a red ensemble
Ananya Panday lit up the red carpet in a mesmerizing red co-ord ensemble that wonderfully displayed her penchant for figure-hugging styles. The result was a magnificent symphony of daring and creativity. The sweetheart neckline top hugged her contours with a sensual charm, thanks to its intriguing wrapped design. A choker-like red cloth delicately wrapped around her neck, adding a compelling twist to the ensemble, adding a touch of modern flair. The draped skirt, on the other hand, had a captivating secret – delicately moving in between, producing an ethereal look. Ananya's flawless style also featured a daring slit that sprang from the centerline, leaving spectators in awe of her effortlessly dramatic elegance.
Tiny accessories worn by Ananya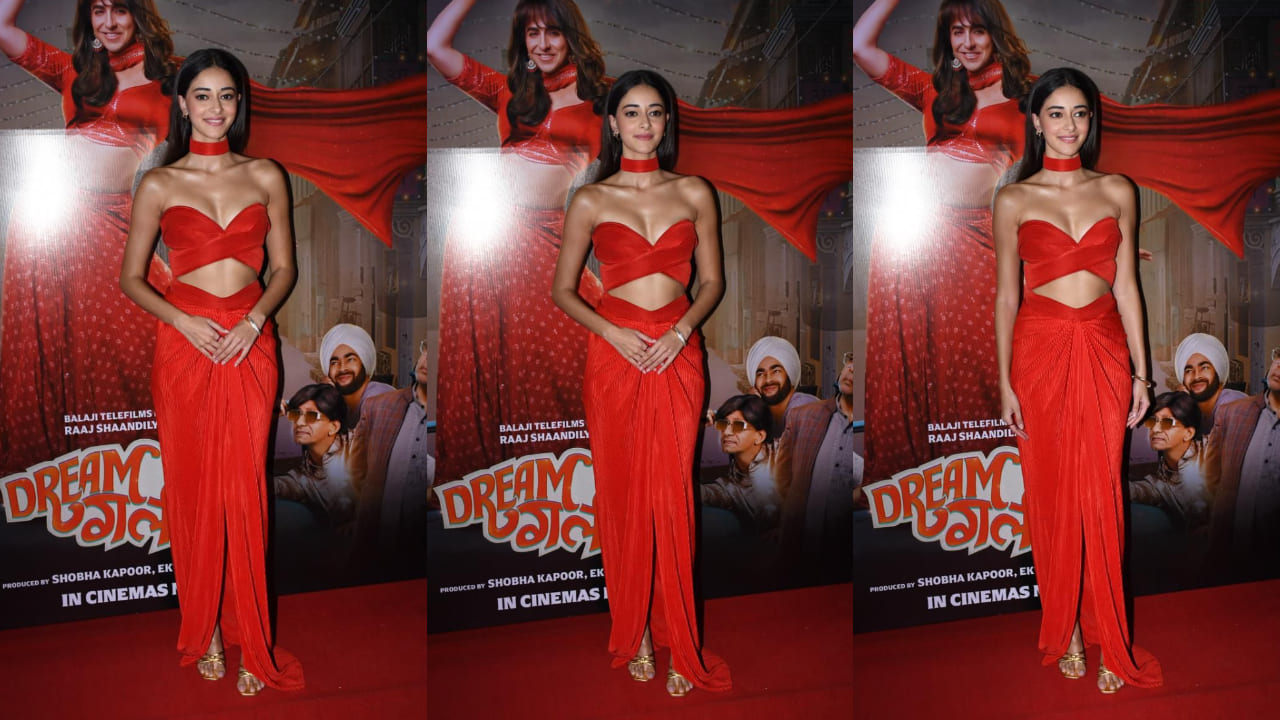 Ananya Panday's gorgeous style captivated everyone. She oozed refinement and grace while being dressed in a stunning ensemble by talented designer Amit Aggarwal. The abstract-shaped silver earrings, a brilliant piece by Goldsmiths Jewellery, completed her ensemble, providing a touch of avant-garde elegance. A dark-colored ring, a masterpiece from Tara Fine Jewellery, adorned her right-hand finger, adding an aura of grace and intrigue. Varuna D Jani's dazzling, sparkly bracelet was the star of the show, gracing her wrist with a hint of ethereal elegance. Not to mention Sophia Webster's stunning heels, which easily elevated her style to new heights.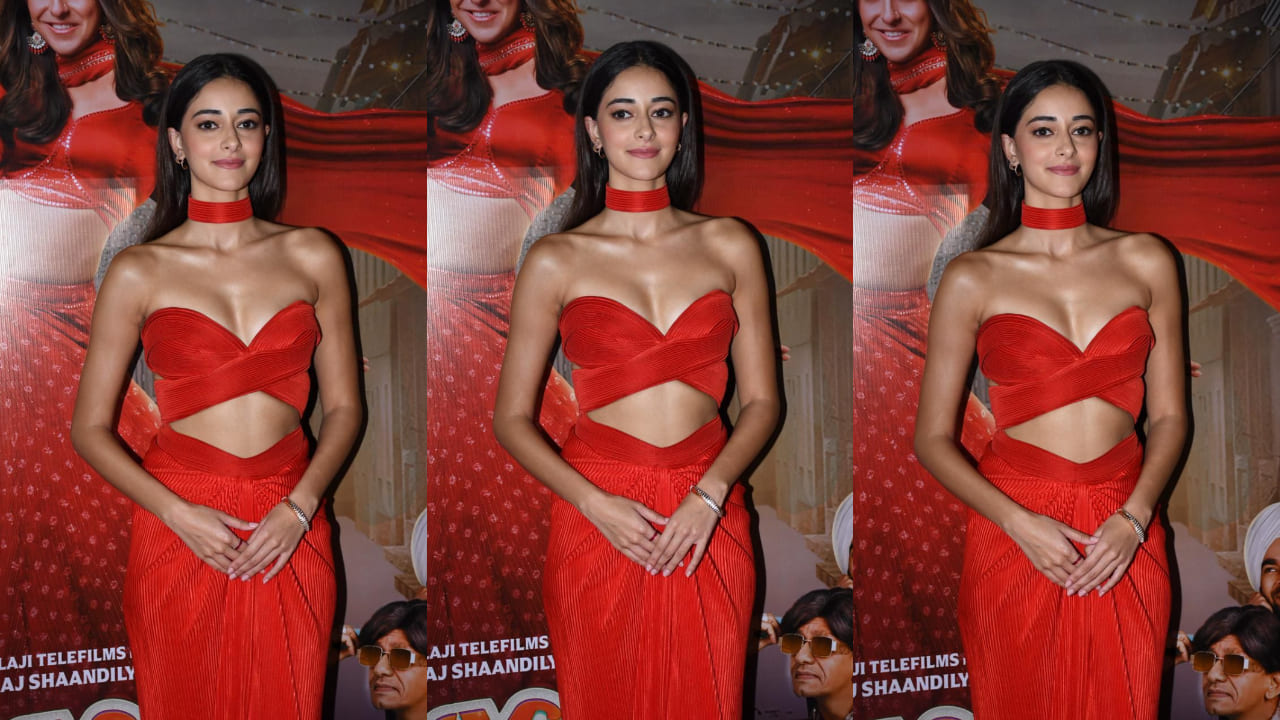 Ananya Panday's entire outfit came together seamlessly under the professional supervision of stylist Meagan Concessio, leaving us breathless with its casually dramatic appeal. Her hairstyle was sleek and straight, exuding refinement and confidence, with the front strands artfully tucked behind her earlobes.
This astonishing metamorphosis was the work of Ayesha Devitre, a brilliant hairdresser who created a masterpiece on Ananya's head. Stacy Gomes, a makeup artist, did her magic on Ananya's eyes, decorating them with a mesmerizing kohl-rimmed appearance that gave a sense of mystery and appeal.
Ananya Panday's fashion statement left us in awe of its brilliance. Do you like this red ensemble? Let us know in the comment section below.
ALSO READ: Malaika Arora's luxe leather-on-leather is an ultimate stand-out look and we are big-time crushing over it